Precision Finishing Tucson is now offering pick-up and delivery!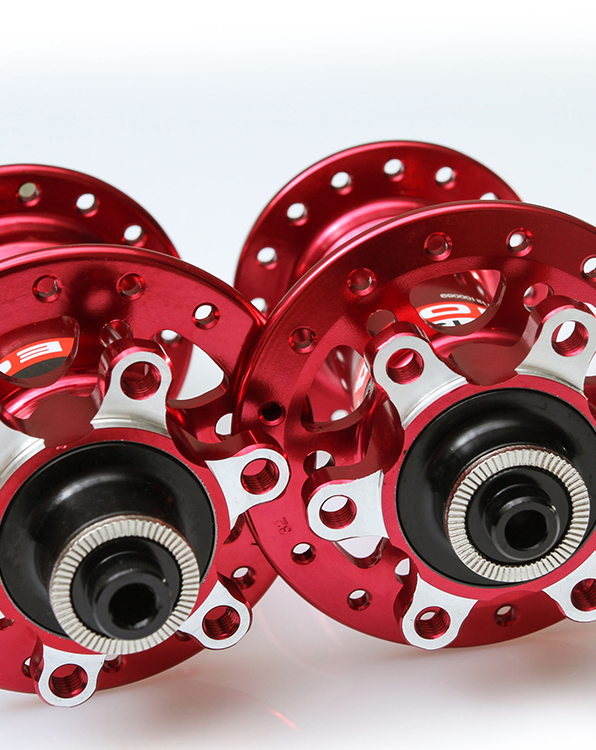 PFI has been the leader in Type II and Type III Aluminum Anodizing in Tucson for over 35 years, thanks to our large tank capacity and unrivaled color selection.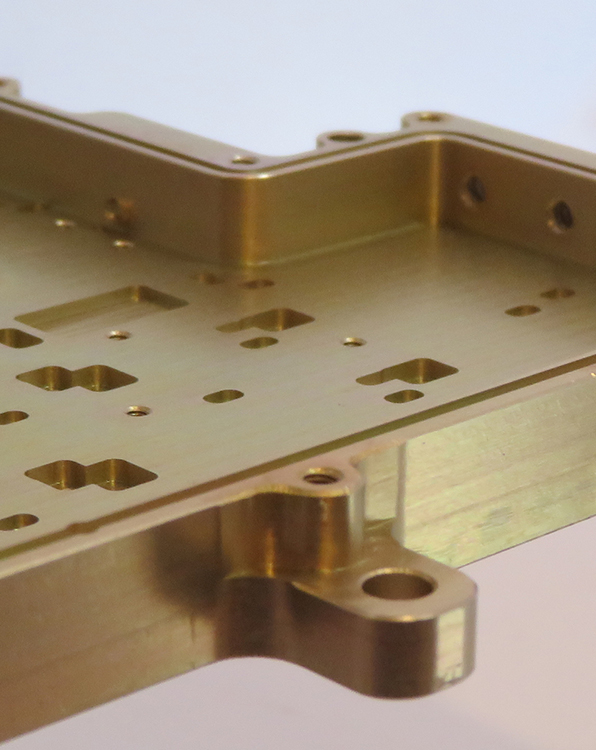 Precision Finishing, Inc. provides Chromate Conversion Coating (Chem-Film) services to Mil-DTL-5541 (Type I) spec in Clear and Gold.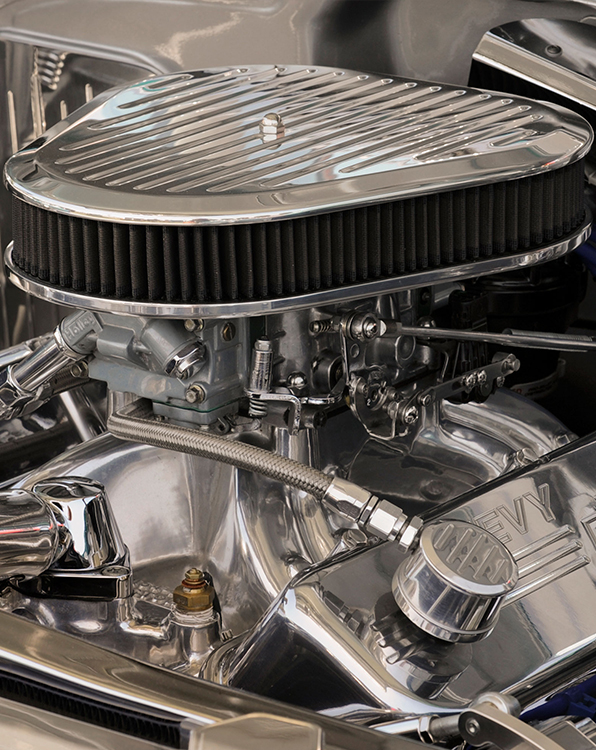 PFI's Bright Dip anodizing process enhances the glossy appearance of aluminum for cosmetic applications, providing a reflective surface finish to the component.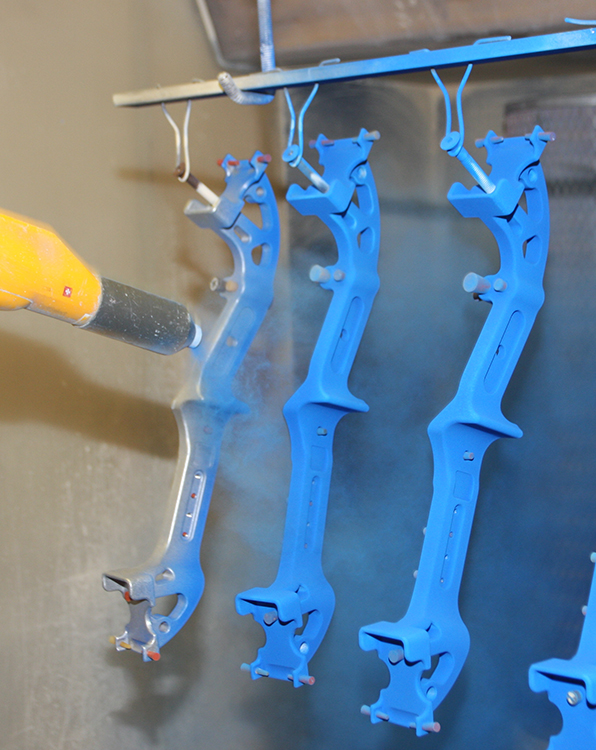 PFI's powder coating process bakes powdered plastic onto the metal surface, creating a finish that provides a hard, abrasion-resistant, shell.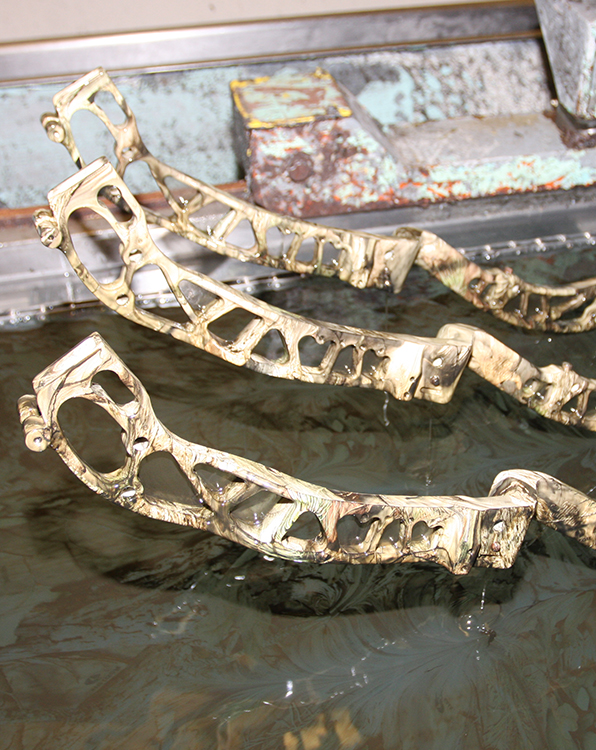 Our hydrographic printing process utilizes a water transfer printing film that attaches to the part as it is dipped into the solution, bonding the ink to the base coat layer of the product. This allows you to decorate your component with a virtually limitless set of designs and patterns.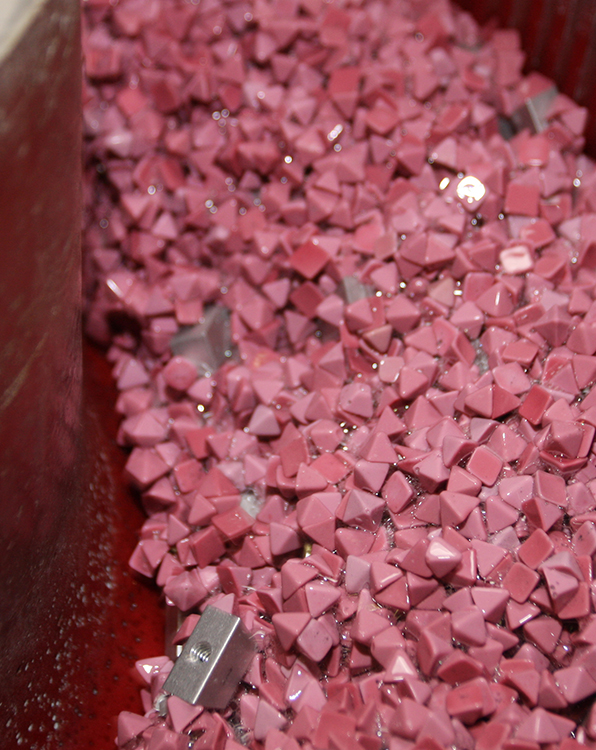 Tumble Deburring is utilized to remove the rough edges of aluminum or steel parts and to prepare them for painting, anodizing, or other chemical treatments.
"Universal Cryogenics (Ucryo) has been using Precision Finishing for 13 years now. Ucryo depends on the best plating process to make our instruments to the highest standards in the industry. Precision Finishing has always delivered that level of quality in a very timely matter!"
"PFI has always does excellent work for us, anodize colors are vibrant and consistent, regardless of the time span between runs. PFI is our go-to guys for all our anodizing and chem-film needs. Many times we have complex parts that are difficult to rack, and they always come out perfect with no visible rack marks."
"These guys never cease to impress me! Not only is their quality of work spot on, Jeff and his team have consistently provided me with fantastic feedback and advice across a wide variety of projects. I can, and will, always count on PFI to deliver the highest standard of customer service…"
DECADES OF ANODIZING EXPERTISE
For over 35 years, Precision Finishing, Inc. has provided the highest quality anodizing in Southern Arizona. Our Tucson facility anodizes at Mil-A 8625F specifications for both Type II (Sulfuric Anodizing) and Type III (Hard Anodizing).
YOUR FULL SERVICE METAL FINISHING SHOP
In addition to Anodizing, PFI also offers add-on and secondary services such as Bright Dip, PTFE (Teflon), Chem-Film, Passivation, Etch Only, Metal Deburring, and Powder Coating. Check out our full list of metal finishing services.
NEED ANODIZING SERVICES? REQUEST A QUOTE TODAY.